5 SUP board tips for beginners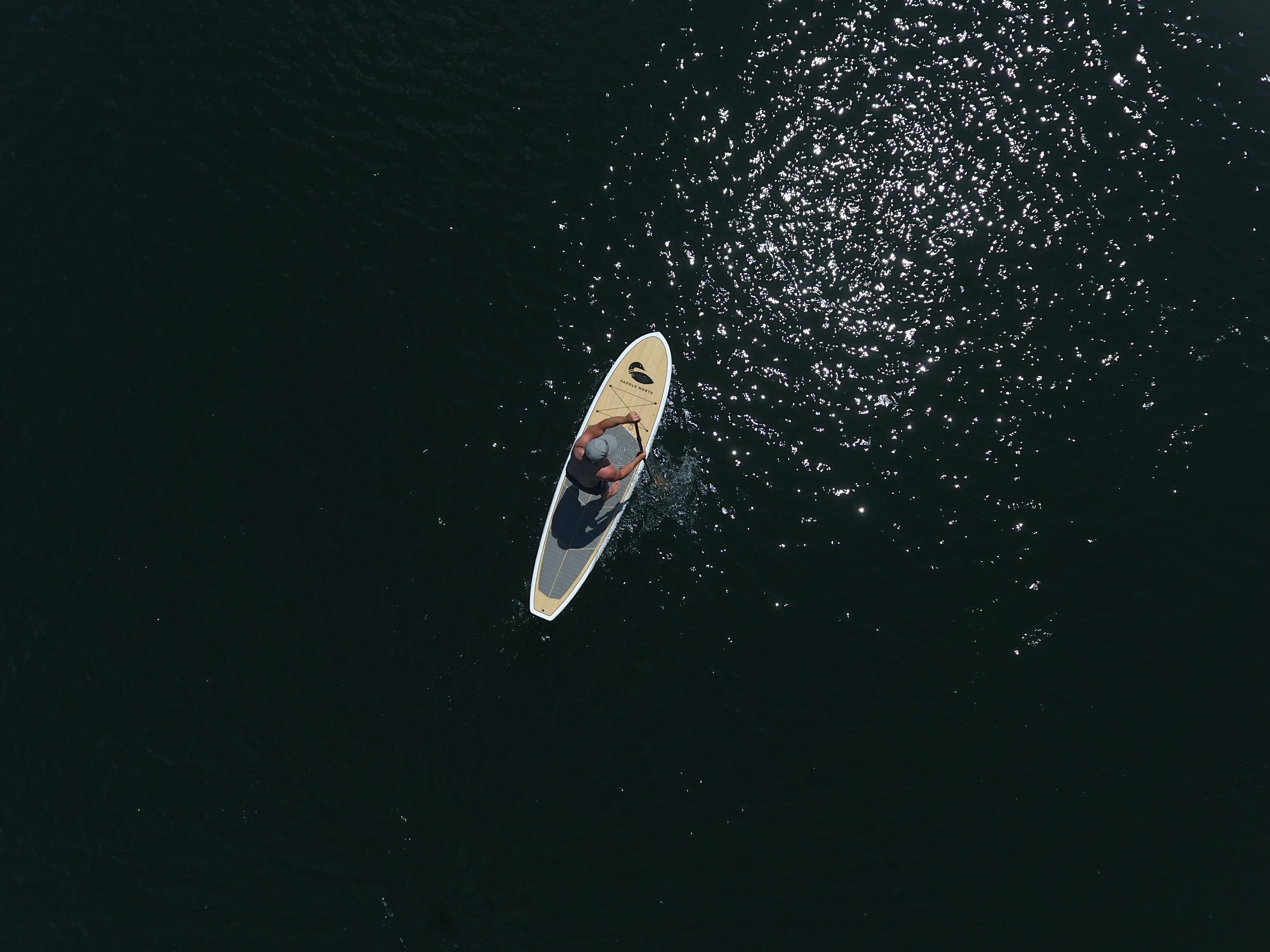 SUP is on everyone's lips, but you as a beginner still don't know what to do with the word?
Then here are the eagerly awaited answers, tips & tricks about SUPping 🙂
5 SUP board tips for beginners
Stand-up paddle boards are now bought in a backpack. The practical thing about it: the SUPs can be pumped up and have therefore become ideal travel companions .

An inflated SUP is huge . So don't be surprised if your travel companion, who was previously stowed away almost handily in his backpack, is suddenly bigger than you. But don't worry, thanks to built-in handles, you can still carry him around with you and to the water.

When you get to the spot, you should start slowly , because you will notice that it is not so easy to keep your balance at the beginning. So it's best to practice in shallow, calm water or in places where nobody is watching you 🙂 It's fun, of course, but we know from people that it's very uncomfortable for them if you 'behave stupidly' on this board at first. You should simply block out all these thoughts. Because, and this brings us to the next point:

Falling in is completely normal . In order to minimize the risk of a water landing, it is important to find the right so-called stance. For this optimal stance, your feet should be about hip-width apart on the board and your toes pointing forward. Bend your knees and hold the paddle to your side. Before you try the whole thing while standing, you can also get to know this new mode of locomotion on your knees.

Now it's time for paddling . You always hold the paddle with two hands, with the side being paddled touching the paddle further down. Sounds a bit complicated, but it means: if the paddle is on the left, the left hand is further down - if the paddle is on the right, the right hand is below the left. Now you 'just' have to pull the paddle through the water et voilà: you will move forward.
These tips should be enough for the beginning and the first SUP session.
More blog posts about SUPping will follow, so that you can also move gallantly in the water.
Every beginning is difficult, but you will notice that you can achieve success very quickly with SUP.
And ultimately, you can just see it as an opportunity to switch off and let yourself drift.
Well, what are you waiting for: On to the next SUP rental or get a board with a paddle and show your sense of balance what you've got!
Collection 2019
Sale 70% Off
Title for image